Sports Business Networking in New York City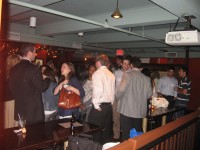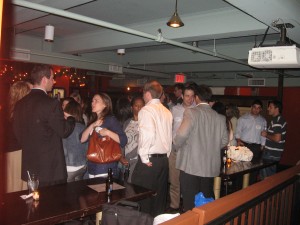 The Business of Sports has officially announced the date and location of our next networking event:
Who: Everyone reading this who live in the New York area
What: TheBusinessOfSports.com Networking Event
When: Thursday, August 13 from 6:30 to 9:30PM
Where: Slattery's Midtown Pub, 8 East 36th Street, New York, NY (upstairs room)
Why: To network with others who work in the sports industry
So far we've organized free sports business networking events in New York, Philadelphia and most recently Boston (click here for the recap). All three have been quite successful, particularly in New York where we had over 100 people in attendance.  Having a strong network has never been more important, so come out and connect with others that share your passion for working in sports. All backgrounds are welcome, from those just starting out to industry veterans. Our only rule is "no resumes" – bring plenty of business cards and good conversation.  Click here now to RSVP for the event!
Please pass this along to any friends and colleagues that would also be interested in attending. And keep an eye on the Event Calendar page for any future networking events, including a potential Atlanta event coming up next month!
Thanks as always to Joshua Duboff from The Sports Business Exchange for his continued help in organizing this event!