Sports Business Five for Friday – July 24, 2009
This week on "Five for Friday" we bring you two home videos from a Florida Marlins marketing campaign that are better than the LeBron James dunk tape, the new strategy behind the PGA's FedEx Cup commercials, and a new type of breakfast for champions. We'll also cover RadioShack's sponsorship of Lance Armstrong and Under Armour's newest business move. Sit tight.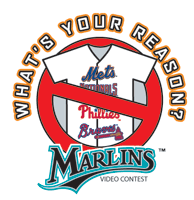 1. What's Your Reason Contest – The Florida Marlins came up with a fan participation contest called "What's Your Reason" in which fans were encouraged to make a home video showing what their reason was for owning a rival team's jersey. Fans were then allowed to go to the Marlins website to vote for their favorite video entries. As of right now two finalists remain. What a great marketing gig for the baseball club accompanied by two great finalist home videos.
2. PGA Tour Today Launching Latest Series of Ads Around FedEx Cup – Yesterday the PGA tour launched the second of three promotional ads for the FedEx Cup. In the new set of ads that broke on Thursday, PGA players discussed the means to winning the cup and playing well during the playoffs. In previous years, ads were scripted and used personalities outside of the sport itself to bolster the excitement of the playoffs. This year it was decided that the players themselves could best explain the reasons why fans should tune in.
3. RadioShack to sponsor Armstrong's team– RadioShack has decided they want to be the new lead sponsor for Lance Armstrong's new cycling team in 2010. Armstrong will compete for Team RadioShack as a cyclist, runner, and triathlete which will include racing in the Tour de France.
4. Under Armour taps former Nike, Reebok exec McCarthy to lead footwear business – Gene McCarthy will begin in August as the senior vice president of Under Armour's shoe department. McCarthy comes to Under Armour from Timberland but has held past positions with Nike and Reebok. It seems the sportswear company is making moves to bounce back from a rut by adding experience to their staff and coming out with even more creative products as of late.
5. New Wheaties Cereal Sounds Very Familiar– Wheaties has been called "The Breakfast of Champions" for some time now but has never really been a "breakfast to help champions." The cereal never had much nutritional value and was instead very appealing to your tastebuds. Now that has all changed as the new Wheaties cereal is designed to included the right amount of protein and carbs to fuel an athlete's day.
(Editor's Note: I want to include an extra link today for your reading pleaseure.  Brian Gainor of PartnershipActivation.com released his July newsletter, which features some great content on new trends and technology in sports sponsorships.  You should definitely check it out.)