Sports Business and Twitter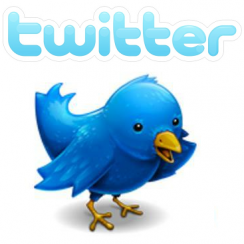 According to PCMAG.com, Twitter has increased 1,382 percent last year based on research done in March. Most interestingly, the use of Twitter has played a enormous role inside sports. Players and fans now have a much easier and more direct way to communicate via this 140 character message limit platform. Not only do professional players tweet what they're up to, but coaches, administrators and other sports figures use Twitter to promote their teams and organizations.
One of the greatest tools of Twitter is the ability to find and follow specific professionals and experts in the field of your choice. While it's fun to keep up on those celebrities your fond of, personally I enjoy following people who live outside the limelight and give me useful informative tweets rather than "I just got done with practice. Coach XYZ was hard on us today." With that said here are a few links to a few fellows Tweeple that do an excellent job tweeting sports business news and opinions.
The Business Of Sports Official Twitter Accounts:
Russell Scibetti – Founder of TheBusinessOfSports.com and author of most of the content on this site
Dino Gomez – Official summer intern, providing news on sports, social media and their intersection
TheBIZofSPORTS – A Twitter account to help promote and share the content from the site
Other Sports Business Twitter Content:
Now I know this is a VERY short list.  There are many more Twitter users out there providing great sports business content, and I try to follow all of them.  If you have a minute, please use the comments below to share the names of 3-5 more sports business people that you follow.