David Beckham Now Discounted
David Beckham recently return to MLS and the Los Angeles Galaxy after his stint in Europe with AC Milan.  Now the first time that Beckham joined the Galaxy, his fans in the U.S. went crazy buying up tickets and merchandise.  He was going to put soccer and MLS on the map in this country, but unfortunately, the impact of his celebrity has only had a short-term effect. It turns out that he didn't enjoy playing for the Galaxy, and he made these feelings well known during the team's negotiations with AC Milan.  However, as part of the loan agreement between the two teams, Beckham will continue to play for the Galaxy when AC Milan is not playing.
So he's back, but this time around, people don't seem too excited about it.  In a recent match between the Galaxy and the Red Bull New York at Giants Stadium, about 22,000 tickets were sold.  This is just a slight drop-off from the first time Beckham played in Giants Stadium, when over 70,000 tickets were sold!  On top of that, I received this email earlier today: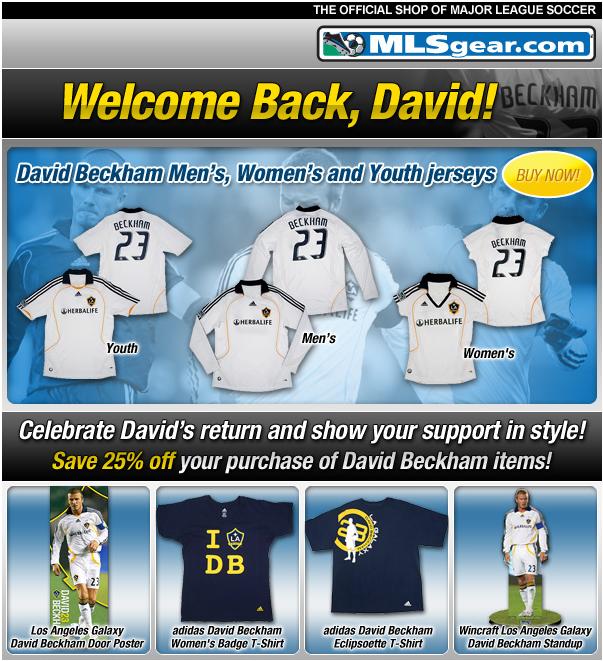 The first time around, there was no need to discount his merchandise, but things are a little different now.  What do you think Beckham's ultimate legacy within MLS will be when all is said and done?