Five For Friday – July 17, 2009
With the MLB All-Star game behind us, this week's "Five for Friday" looks into the future of the NHL and NBA. We also bring you the latest news regarding sports technology via Under Armour's new recovery suit.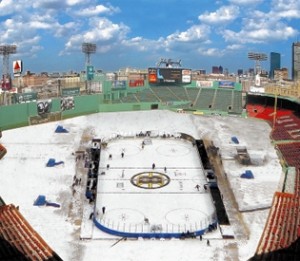 1. NHL's Winter Classic set for Fenway Park – It has been confirmed that Fenway Park will host the Flyers and Bruins in the NHL Winter Classic on New Years Day. Details about ticket pricing have not yet been released but as in the past years, this event is sure to bring in huge sponsors. Bridgestone has already signed on as the game's title sponsor for this year as it did last year. There are also rumors that a college hockey game and public skating will be part of this year's event.
2. Fan Frenzy: Season-ticket sales soaring for Cleveland Cavaliers –  Over this past year the Cleveland Cavaliers have held the number one spot in a few different regular season ticket categories. LeBron James has had a lot to do with those statistics, just as he has with almost every other statistic in the basketball games he plays in. However with the recent addition of Shaquille O'Neal, the Cavaliers have seen pre-season ticket sales soar higher than ever with trends suggesting the possibility of a sell-out crowd for every game this upcoming season.
3. NBA salary cap lowered, team profits sink – More than half of the NBA's teams lost money this past year and expectations are that ticket sales and sponsorships will decrease even more this upcoming season. As a result the NBA recently lowered the league wide team salary cap from $ 58.68 million to $57.7 million for the upcoming 2009-10 season, and the number will probably drop even lower for the 2010-11 season.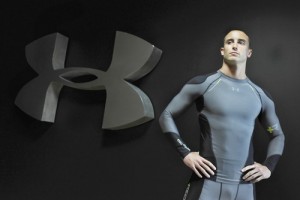 4. Under Armour's New Recovery Suit – Recharge is the name Under Armour has given to their most brilliant product which is a full body compression suit designed for athletes to wear for 24 hours after an extremely intense workout. The suit is said to help reduce soreness and swelling while helping to recharge the athletes body for the next workout. Sounds like an excellent idea to me. Do you think this product will work for the athlete and work to help Under Armour bounce back from their current struggles?
5. NHL and NBC Announce Extension – The NHL and NBC started a revenue sharing plan in 2006 and have most recently extended this contract for the second time since they became partners. Game 7 of  this years 2009 Stanley Cup Finals was the most watched hockey game in 36 years which leads both parties to understand that they work well together. NBC's coverage for this upcoming season will begin with the Winter Classic to be held at Fenway Park in Boston as mentioned above.