Sports Business Photo Gallery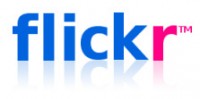 Since I've already extended into the realms of Twitter, Facebook and YouTube, a sports business photo gallery on Flickr seemed like the next natural option!  My goal is to load The Business of Sports Photo Gallery on Flickr with lots of valuable sports business photos, such as examples of great advertisements, sponsor activation, promotions, events and anything else that ties back into the industry. Our first two galleries were supplied by the Carolina Panthers and Watkins Glen International, and feature some great examples of sponsor signage and activation.
I need help from all of you to make this photo gallery as valuable as possible.  If you have some great sports business photos that you can share, please email them to me at russell@thebusinessofsports.com, and I will add upload them to Flickr to share with all of our readers.  Thank you for your help!