Five for Friday – July 10, 2009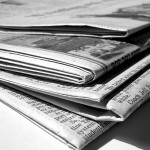 Twitter has become so big over the past year that new articles are surfacing online about how it will no longer serve a practical use. Too many people are using the platform for personal marketing which ruins the entire purpose of logging on to find quick and useful information. Whether these claims are accurate, they are interesting. This brings me to this week's "Five for Friday" which includes the conclusion of a celebrity Twitter lawsuit.  Of course we'll also bring you the viral story of LeBron James' mishap at his summer league basketball camp and three other top stories.
1. NASCAR Racing Experience bring track action to fans – NASCAR announced yesterday that they formed an agreement to rebrand the former Jeff Gordon Racing School into the NASCAR Racing Experience. This racing experience, which puts fans behind the wheel of a real race car traveling upwards of 100 miles per hour, will now hold a name that doesn't just imply the experience of a single driver. A smart move for NASCAR all together, as I'm predicting that not all fans are simply Gordon fans.
2. Tony La Russa drops Twitter lawsuit – Tony La Russa, manger of the St. Louis Cardinals recently dropped his lawsuit charge over a fake Twitter account in which an imposer pretended to act as La Russa. The baseball coach claimed to Twitter representatives that this impostor made derogatory and damaging comments in regards to his image as well as the St. Louis franchise. Twitter responded by explaining that they are in no way responsible for such allegations but have since added a program that verifies celebrity accounts.
3. Detroiter Jordan Crawford dunks on LeBron James – So the newest "viral video" if you can call it that, would be the sophomore college basketball guard, Jordan Crawford, supposedly dunking on LeBron James at his camp this past week in Akron, Ohio. Why is "viral video" in quotations? Because no video footage of the dunk has made it public since it supposedly happened. Sources say once Crawford made his move on James, Nike representatives present at the scene immediately confiscated all video material from anybody who may have been filming. The question looms, did Crawford actually dunk on James? Better still, why wouldn't James embrace this? By avoiding it, this dunk has become a thousand times bigger than it ever would have been. Do you agree?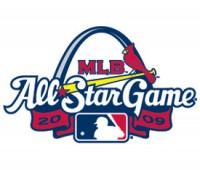 4. MLB Finalizes Promotional Giveaways For All-Star Game Events – The starting rosters of the MLB All-Star game have been set.  Major League Baseball has also finalized the lineup of promotional and sponsor give aways for the game that is to take place in St. Louis. The strategies for such give aways are the most interesting of those I've ever seen. For example, at Taco Bell All-Star Sunday, the fast-food restaurant is giving out lanyards and ticket holders designed to look like their hot sauce packets.
5. Report: Staples Center to switch to Coca-Cola – Staples Center is the home to many Los Angeles events besides just the Los Angeles Lakers. It is also considered home court to the Los Angeles Clippers and  it's a major venue for many musical concerts. What is interesting about the Staples Center is that ever since it opened it has served Pepsi products. However, starting in September it will switch over to serve all Coca-Cola products for the next eight years.