Five For Friday – June 26, 2009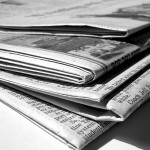 On this week's "Five for Friday" we talk about how this is a lackluster year for shoe endorsements as an NBA draft pick, how Apple landed a patent that could revolutionize sports, and the new plans for the Phoenix Coyotes. (Editor's Note: This week's Five for Friday post was delayed by one day so that Joshua Duboff could share his sponsorship recap of the 2009 NBA Draft.)
1. "Profitwood": Dodgers Likely Made Money From Manny Loss – When Manny Ramirez was suspended from the Los Angeles Dodgers, most suspected that the team would begin a long downward spiral. Ticket sales were expected to drop along with the team's standings. Since Ramirez's absence the Dodgers attendance has actually risen an average of 54 fans per game. Taking into account that the team has saved $7.7 million that they would have been paying Ramirez and it makes sense that they are making more money. Who would have thought?
2. Apple TV to Take Sporting Event to a Whole New Level – Apple was officially granted a patent this week to use the technology necessary to record real-time velocity, rotation, movement, and impact that professional athletes experience during sports. A network of sensors placed on experimental athletes will record such data and relay it to an Apple television station or your iPhone. NASCAR fans, imagine watching your favorite driver on television while receiving information regarding this heart rate, stress level, and respiratory rates in addition to the speed, pressure, and force that his car is withstanding around a corner. Now that is technology at its finest.
3. NHL's bankrupt Coyotes to go to Aug or Sept – The Phoenix Coyotes have never made a profit since moving to Arizona in 1996, yet there are a few avid fans that are willing to buy the team to keep them in Arizona. In August an auction will take place that allows an open chance for bidders to buy the Phoenix Coyotes franchise and keep them put in the desert. If no bidders offer a decent amount in the eyes of Judge Redfield Baum of the U.S. bankruptcy court, then in September another auction will allow bidders the chance to buy the team and relocate them.
4. The U.S. Open Scorecard Auction – The U.S. scorecard auction ended yesterday and it was a brilliant event. The Metropolitan Golf Association or MGA held an auction selling the scorecards of ten golfers which participated in the 2009 U.S. Open. The proceeds allow the foundation to continue to help and educate underprivileged children, youth golfers, and the disabled. With this auction MGA raised over $3,600 just for Lucas Glover's scorecard alone.
5. Bad Year For NBA Draft Pick Shoe Deals – In 2003 Nike agreed on contracts with LeBron James and Carmelo Anthony that would pay these players $108 million combined. Now these were not 1 year contracts but obviously when you equate how much these players were recieving a year, it was on average over $10 million. The NBA draft is tomorrow and most likely no draft pick will sign a contract worth more than $750,000 a year – just a slight dropoff!