Soccer in the United States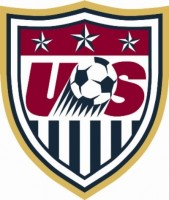 This week, the United States national soccer team beat the top-ranked team from Spain 2-0 in the Confederations Cup.  To call this an upset would be a understatement.  The United States was lucky to even make the semifinals of the tournament, getting in through a three-team tiebreaker, while Spain had won 15 straight matches and had a 35 game unbeaten streak.
Like many other sports fans, I wasn't able to watch this match because I was in the middle of my workday, but upon hearing that the U.S. had won, my first thought was, "if this is as big a win as it seems, how will it impact soccer in the United States?"  So I asked some of my peers through Twitter and Facebook, and these are the responses I got:
"No"
"None whatsoever"
"Not sure about that but should be huge for WC2010 excitement in US"
"

Ah, no, none whatsoever. BUT if they ever win a World Cup semi-final, that would be a different conversation"

"Judging by trending topics on twitter, nobody seems to care that it's the US team that beat Spain, just that Spain lost. In other words: it's business as usual for soccer in America."
"Nope. Hardcore futbol supporters will continue to be there & rest will go on with their lives. Do it in the WC? Much diff story"
"The US was playing a game? If so then I'm thinking that that is mostly the answer to your question. :)"
"As the most casual of casual fans, I might decide to leave SportsCenter on when they show soccer highlights, instead of simply changing the channel. But I'm going to need a lot more convincing before I pony up the cash for tickets to an MLS game. Especially if I could be spending my money on baseball tickets instead."
"doubtful, but if they follow it up with a win against brazil and then go far in the next world cup, its got a chance. the problem is that MLS doesnt have the marketing power it needs to grow the stage at the same rate the quality of play is growing."
I feel pretty comfortable saying that despite the magnitude of this win, it has practically no effect on the status of soccer in this country.  However, if the U.S. can carry this momentum into their 2010 World Cup appearance, some believe that the attitude could then change.  As a sports business professional, you hate the idea that you have to depend on team performance to generate interest and business success, but is there anything else that MLS and the national team could do right now?  What are your thoughts?  I do not follow the sport very closely (I guess I'm part of the problem in that way), so I need to know what others think.