Reminder: Philadelphia Networking Event on Tuesday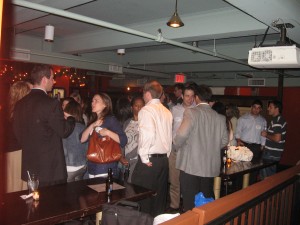 I wanted to remind everyone that the next Business of Sports Networking event is in Philadelphia next Tuesday, June 16 at 6:30PM.  The first event in New York had a great turnout, and I'm hoping we can do just as well in Philly!  You can still RSVP for the event by clicking this link and filling out the RSVP form.  Please pass this along to  your friends and colleagues.  If everyone brings 1 or 2 extra people with them, the evening will be an even bigger success.
Thanks again to Julie Lanzillo for her help in planning and promoting this event and to Joshua Duboff for his help with all of the Business of Sports Networking events.
Keep an eye on the Event Calendar page for a full list of upcoming networking events in all areas.  We'll be back in New York near the end of July and we're working on the details for events in Atlanta and Boston in the coming months!