Live Streaming Coverage to Expand Locally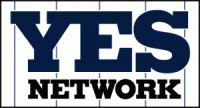 According to Sports Business Journal, the New York Yankees will become the first team in professional sports to offer streaming video coverage of their games online in their local market.  This is part of an agreement between the YES Network and Cablevision (the service will only be available to Cablevision customers for an additional fee). 
MLB has had a lot of success with streaming their games online via MLB.TV, and their model was copied by the NHL this season.  However, because of regional media contracts, these services cannot show local games online (both services use the viewer's source IP address to black out anyone that should be able to watch the game via local television). 
Most local media outlets have resisted the idea of making their video content available online as it provides direct competition for their television broadcast.  However, with more and more consumers choosing to consume video content online, it was just a matter of time before someone decided to make this plunge.  Ultimately, with the large variety of sports content options both on television and online, the most important this is making your content available to as large an audience as possible, rather than trying to force your audience to use a specific channel.  YES and Cablevision will still be able to generate significant advertising revenue through this new option, which should more than make up for any loss in value (if any) that this causes to their television advertising revenue.  It will not be long before other teams in baseball and other sports pursue similar options.