Sports Business Networking – LinkedIn Tip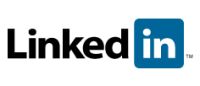 Because of this blog, which includes a direct link  to my LinkedIn page, I get a lot of "Join my LinkedIn Network" requests, and often from people that I have never met or spoken to before.  Now I don't mind this – in fact, the reason I included the LinkedIn link is so that people can learn more about me and I can use the site to grow my network.  However, I do have one small "issue" with some of these requests that I want to point out, and hopefully people can learn from this (note – some of the inspiration for this post comes from Lewis Howes of www.sportsnetworker.com, who does a lot of great work with LinkedIn).
This weekend, I received a "Join my Network" email in my inbox from a name I did not recognize, so I opened it and here was what it said:
"Joe So-and-So has indicated that you are a fellow group member of group XYZ:
I'd like to add you to my professional network on LinkedIn.
– Joe
View invitation from Joe So-And-So."
That's it.  Now if I knew Joe So-And-So in real life, I don't need him to include any more information.  However, I know nothing about Joe – I've never met him, spoke to him, or heard his name before.  I'm sure Joe is a great guy, and I can go look at his LinkedIn profile to learn more about him.  But why am I just going to accept his invitation with that type of request?  Will I benefit from having Joe in my network?  Does he want to discuss my blog?  Do we have similar interests? Is he looking for job opportunities?  I have no idea why I should accept his invite.  Now that's not to say I won't accept LinkedIn requests from people I don't know.  In general, this blog, Twitter, and LinkedIn have been great for me in building a "virtual" network of people that I communicate with and trust without having ever met in real life.  But if you are going to make a request to someone you don't know, there is a right way and a wrong way to do it.  We just saw the wrong way – here's an example of the right way:
"Mike So-And-So has indicated that you are a fellow group member of group ABC:
Russell,
I've been reading your blog for a few weeks and wanted to connect with you on LinkedIn. I also work in the sports industry, specifically doing XXX. I think we'd be able to help each other regarding our similar interest in YYY. If you have time, I'd love to discuss this with you more. Thanks for the connection and continued success with the site.
– Mike
View invitation from Mike So-And-So."
What a difference a couple of sentences makes! In three lines I learned how Mike found my LinkedIn page, what he does, what our common interests are, how I could benefit from connecting with him, a request for a follow-up, and a thank you. It also shows a genuine interest in making this connection, instead of sending a 5-second default request message that tells me nothing. Now I'm interested in learning more about Mike and 99% of the time I will accept this request.  It only takes a couple of minutes and a little effort to send this type of invite, but the added benefit is tremendous, and you could end up making a valuable addition to your network.  LinkedIn is a great site, and has been essential to me in growing and managing my professional network, but you need to use it in the right way in order to succeed.