Building a Career in Sports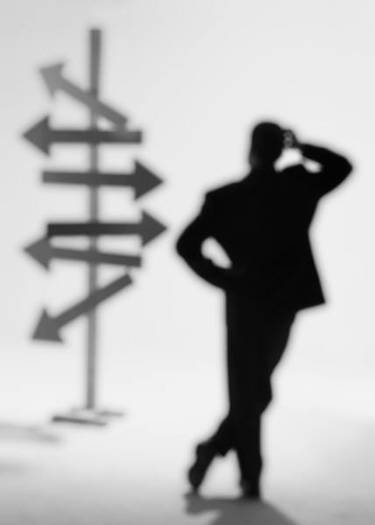 Over the past couple of days, I've seen a New York Times article called "In Sports Business, Too Many Hopefuls for Too Few Positions" passed around via email and Twitter.  The article is interesting, as it discusses the increased popularity of students pursuing degrees in sports management at a time when there are fewer jobs in the industry.  The author paints a pretty gloomy outlook for people looking to enter the sports world.  If I was a current undergraduate student interested in sports, I'd probably feel quite worried about my prospects after reading this. However, I have a few thoughts in response that I want to share:
Sports Management is indeed a "sexy" degree, particularly in undergraduate programs where students have pipe dreams of being GMs or super-agents.  The truth is that a large majority of these student pursue this major with unrealistic expectations.  They know very little about how the business of sports actually works, but they assume that the degree will somehow turn them into the next Theo Epstein.  These students will definitely struggle to find valuable work opportunities and will most likely fall back into other professions.  But is that so different from other majors?  This is not to say these programs aren't valuable (I graduated from a Sports Business MBA program about a year ago, which was incredibly valuable), but ultimately you need more than the piece of paper to develop a career. 
The students that develop a good understanding of how sports business works and still want to pursue it will seek out ways to gain experience.  This could be through volunteering, internships or low-paying, part-time positions.  Right now, because sports organizations have made cutbacks, there is a tremendous opportunity to gain experience via these types of roles.  Students and recent graduates that make the most of these opportunities can definitely succeed in sports.  It might seems like a struggle in the short-term, but they will more than make up for it as their career progresses.
The article also talks about the recent staffing cuts made by some teams and leagues.  Yes, some people lost their jobs, but this is reflective of the economy as a whole, and not the sports industry.  The fact that most sports organizations have been able to avoid cuts of any type over the past 10-20 years is an incredible feat.  Now that the economy has finally impacted sports, some cuts were made, but they are either consistent with or smaller than the cuts made in other industries.
If I were a student reading this article, I would try to take away the importance of developing a realistic view of the industry and my career options, based on a combination of education and as much hands-on experience as I could find.  This is how you can start your career down the right path.  On that note, there is another website that I think could be quite valuable to help you develop that careers – www.SportsCareers.com.  I have worked closely with the folks at SportsCareers, and I believe that the site offers a lot of valuable career-related content, including a customizable "Opportunity Development Plan" that is designed to help people set goals for themselves that will help develop their job prospects and build a career.  You can also search through job and internship postings, or get them sent to you via email alerts.  Finally, they are organizing the 18th Annual Sports Careers Conference, which takes place June 28-30 in Dallas.  This should be an excellent event for anyone looking to build a career in the sports industry.
I firmly believe that even with our current economic state, if you put in the time and effort, you can succeed in this business.  I'm still on the early side of my career, but my experience so far has been incredible, and I hope others can find the same satisfaction.