Five For Friday – May 22, 2009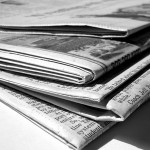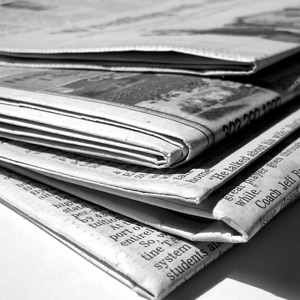 Its time to kick off summer and with this week's "Five For Friday" where you will read about a quick marketing move the Los Angeles Clippers tried as well as the details regarding what is necessary to make a professional Lingerie Football League successful.
 1. The Greatest Sports-Business Turnaround Ever – In October of 2007, William "Rocky" Wirtz took control of the Chicago Blackhawks franchise after his father passed away. Wirtz quickly made executive level decisions that changed the direction the Blackhawks were heading. He invested money to bring star players in, to change management, and to earn back the rights to have all Blackhawks' games televised locally. What ensued was one of the greatest sports business turnarounds to date.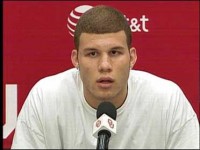 2. Lottery Winners Lose – The Los Angeles Clippers won the first pick in the 2009 NBA draft recently and with that news they immediately began advertising Blake Griffin and Ricky Rubio on their homepage as a stunt to sell tickets. Griffin and Rubio are locks as the top two players in the draft and the Clippers want their fans to purchase tickets now to see one of those two players in L.A. next season. Interesting enough these players may not have signed any official NBA documentation yet that allows a franchise such as the Clippers to advertise them. Was this a smart move by the organization?
3. San Francisco Giants Increase Ticket Sales with Dynamic Pricing – Dynamic pricing has made its way into baseball and the Giants are the first team to see the benefits. On Monday the franchise recognized a 20% increase in ticket sales in sections that were using dynamic pricing solution. For those who aren't familiar with dynamic pricing, it is the adjustment of ticket prices to reflect the value of attending such an event on a specific day. This pricing strategy for the Giants organization takes into account who the opposition is, the weather, and how well the team has been performing before setting prices for the game.
4. NFL Owners Interested in Lingerie Football? – The Lingerie Football league has officially been launched. The founder, Mitch Mortaza, decided that this was the year to break out and commence a 20 game regular season in the sport. Mortaza has The Lingerie Football league retaining 51% ownership of the teams but with in-market majority team owners. In order for the league to be successful it must fill at least 60% of the seats available in the major NBA, NHL, and MLS venues that they're in. A great idea or a recipe for disaster?
5. Anheuser-Busch CEO: We're Not Waking Away From Sports –  Sales are increasing steadily above what Anheuser-Busch expected this fall for their organization. Recently they have been more selective in choosing where and when to advertise and are focusing their efforts more on digital and cable.