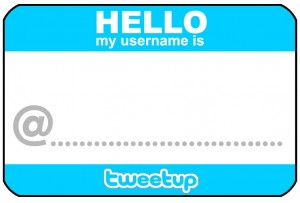 I recently interviewed Dani Muccio (also know as @dani3boyz on Twitter) regarding all of the NHL Tweetup events (www.nhltweetup.com) that have been taking place throughout this year's Stanley Cup Playoffs.
How did the idea for organized NHL Tweetups start and how did you get involved?
It all started with a single tweet. Even in that first tweet, I tagged it #NHLtweetup. After getting my first taste of networking outside of Twitter's 140 character limit at a tweetup in my area, I thought it would be great to try and gather some of our "Hockey Tweeps" for a gathering in a central location (NYC). Getting like-minded people together is something that I've always enjoyed doing through my volunteer work in my community. The idea really took off and quickly evolved into an international event with 23 locations planning events for the first playoff games  The experience of coordinating these events on an international level, revolving around a sport that I love, has really been incredible. The best explanation of what happened after that first tweet was put together by Angela Robson (@goaliegirl) in her blog post which can be found here. I have continued to be the contact person/coordinator for NHLtweetup events. I monitor Twitter for mentions of NHLtweetup and reach out to people who are interested in hosting an event in their area. I supply them the info they need to get started and gather information I need from them in order to help them promote their event via nhltweetup.com and @nhltweetup. Angela Robson created and hosts nhltweetup.com and continues to serve as the site's administrator.
What has the attendance been like at the various locations?
Attendance varied greatly from location to location. The smallest was in Belfast, Ireland which was dubbed "The Littlest NHLtweetup" with two very enthusiastic attendees. The largest were the first round events  in NYC at the NHL Store and in Nashville, which topped off at about 100 people. All over the US and Canada you could find events that had anywhere from 10-30 attendees.
Have the events grown in popularity as the playoffs progress?
Yes, they have been extremely successful in getting hockey fans together and have gotten quite a bit of media attention. The most exciting, was a mention in USA Today. A quick Google News search of NHLtweetup brings up pages and pages of articles. Each write up touts NHL fans as the most tech-savvy of any major league sport with these events as an example of how social media is being used to connect with and extend its fan fan base.
 
Some locations, such as Washington DC, have had 5 or more events since the inaugural night. Other locations like NYC, Pittsburgh, Denver and Chicago just to name a few, went for Round 2 and Round 3 tweetups and are already discussing a NHLtweetup for the final. Currently, there are two more events that I'm directly involved in that I will attend – one in Farmingdale Long Island on 5/27 and another (maybe two) in Montreal for the draft during the weekend of June 26th. Other events in Seattle, Denver and Cincinnati will take place this week. As soon as the final schedules are released, the planning will start for those games as well.
Are there any plans to organize events like this next season?
Absolutely. I've been told as soon as the 2009-10 schedule comes out, I better hold onto my BlackBerry very tightly because a number of cities are going to want to have NHLtweetups during their team's first away game. I expect the beginning of the season to be pretty big. I'm looking forward to it. This is something that I've enjoyed doing and will continue to do so as long as the demand is there.
What have you learned from NHL Tweetups that other teams/leagues could benefit from?
The biggest thing I've learned is that hockey isn't "celebrated" the same way in all markets. Whereas some areas, such as NY and NJ, have "social hockey fans" that will get together to watch just about any team play, other areas such as San Jose, Detroit, and most of the Canadian market, are team loyal and are mostly interested in their local teams and not the NHL overall. Identifying these differences and marketing appropriately would be beneficial to the fans as well as the teams and league.
Also, the league and teams should not dismiss social media outlets such as Twitter, or the fans that utilize it. NHLtweetup is proof that this is a powerful tool for for connecting with the fans and bringing them together. These outlets are also a valuable tool in drawing attention to the sport and raising interest in the more passive fans or creating new ones altogether. The events that were supported by the NHL and/or their local teams had the best turnout and were more likely to have follow up events.
If you want more info, you can visit: