Five for Friday – May 15, 2009
This week on "Five for Friday" we discuss the purchase of Yankee Stadium seats, the irony of sponsoring Dale Earnhardt Jr., the Dallas Cowboys, the Cincinnati Bengals and a legal steroid in baseball.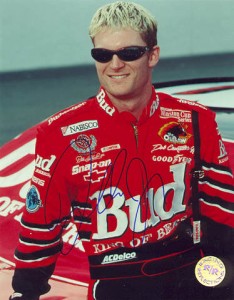 1. The Biggest Loser: Dale Earnhardt Jr. – In many sports the best players or teams to market are those which are doing well. People enjoy supporting a professional who wins often and consistently hits a "home-run" so to speak. This is not necessarily the case for NASCAR's Dale Earnhardt Jr. He has only won 2 of his last 110 races, including none of his last 32 events, yet he is still the most marketable driver in NASCAR!
2. Why Cowboys can't sell naming rights – The Dallas Cowboys announced two days ago that they will officially name their new stadium "Cowboys Stadium" until an organization is in a position to buy out the naming rights. Team owner Jerry Jones came up with the title and says he will wait patiently until the economy allows for a large organization to do so. It's hard to say whether having patience at this time is a good move or not for Jones and the Cowboys. What if he sold the naming rights in a short-term, two-year deal? At least then he could be earning back some of that 1.1 billion spent on the new facility.
3. Bengals ready for 'Hard Knocks' – HBO announced yesterday that the Cincinnati Bengals will be the chosen team for this year's five-week "Hard Knocks: Training Camp" series. For those viewers who are not familiar with this reality show, it is an all-access look at the five weeks of training camp and preseason of one professional football team. This comes at an opportune time for the Bengals organization as they just learned that they haven't been scheduled for a single nationally televised appearance this season, so they are in dire need of some publicity.
4. Old Yankee Stadium Seat Sales Brisk – On Tuesday the New York Yankees and Steiner Sports began selling old seats, frozen patches of outfield grass and used turnstiles from the old Yankee Stadium. By Wednesday they had reported sales of 1,500 pairs or 3,000 seats! Considering that a random pair of seats had a price tag of close to $1500 and that a specific pair sold for nearly $2000, it seems they did pretty well turning a sunk cost into something to brag about.
5. Baseball still allows the steroid DHEA – Even with all the talk surrounding  Barry Bonds, Alex Rodriguez and recently Manny Ramirez, MLB still allows players to take a specific type of steroid, DHEA. As long as the league allows players the use of some performance enhancing drugs, players will continually push the boundaries. It seems Major League Baseball needs to decide one way or another that these types of substances are legal or illegal so that franchises like the Los Angeles Dodgers no longer face situations like "Mannywood."