Five for Friday – May 8, 2009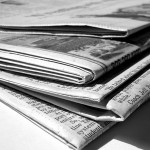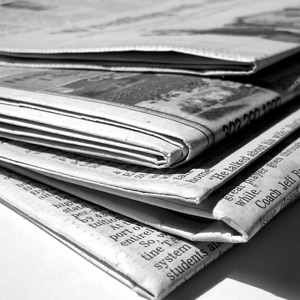 Another week has flown by and so comes another "Five for Friday" article to deliver five of this week's most interesting sports business stories.
1. College coaches are using Twitter to reach recruits – As this blog addressed on Monday, sports and Twitter have officially meshed. Professional sports teams have been slowly catching onto this rapidly growing social media network and are finding that Twitter offers a great way to connect with their fans. College coaches have jumped on the Twitter bandwagon and have actually found a way to make their "tweets," or Twitter messages, very advantageous to their respected athletic programs. A few coaches have begun "tweeting" as a means of communicating to potential recruits. As the NCAA rules state, coaches are not allowed to communicate directly to their recruits via phone calls or text messages unless the student is of a certain grade. However, Twitter does not violate this policy since the nature of the messages are indirect. Who would have guessed?
 2. NBA gets loan pool renewal – The NBA is on track to renew its $1.96 billion league-wide loan pool this week after the old loan pool ended on Monday. This is great news to the NBA by comparison of the NFL and MLB which were rejected by lenders for their own renewal plan. The deal was made possible as a result of the NBA's media contracts which act as collateral.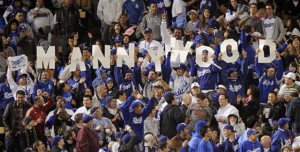 3. Dodgers: Mannywood Section Done – When Manny Ramirez re-signed with the Dodgers, a seating section in left field was named after him, and so Mannywood was born. Within a few weeks, fans bought up all the available $99 two-seat ticket packages in the Mannywood section which included two Mannywood t-shirts. Sadly, on Thursday evening the Dodgers were forced to close down Mannywood after the slugger was found to have used a banned substance. The Dodgers really had no choice on the issue. Besides closing down Ramirez's section, they are offering all fans who bought season tickets in that section a full refund or credit to future games and they are allowing the return of all Ramirez t-shirts that were bought this season.
4. Rockets first sports franchise to use Excelyte – Excelyte has received Environmental Protection Agency approval as a disinfectant to combat the bacteria that causes staph infections, E. Coli, and influenza. The Houston Rockets franchise has decided they want to be the first professional sports team to try the product because it is a "green" alternative to traditional chemical disinfectants.
5. $160 Nike Running Shoe Leading Industry – According to Sportsone Source, a sports market retail tracking firm, Nike's Air Max 2009+ has been the best-selling running shoe in the United States this year. This tends to be extremely surprising given the $160 price-tag with our current economy. It goes to show how people value a brand name product.