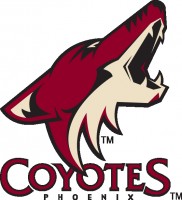 By this point, most people know that the Phoenix Coyotes have declared for bankruptcy and the team will end up being sold to someone.  Beyond that, the story gets interesting depending on who you ask and what perspective you're looking at the situation from.  Here is a quick run down of the parties involved in this dilemma:
Jim Balsille – The Blackberry billionaire has been trying to buy an NHL franchise for a while now (he previously tried to buy the Predators), and he's made an offer that the current Coyotes owner wants to accept.  However, Balsille will only buy the team if he can move the franchise to Ontario.
Jerry Boyes – The current Coyotes owner has lost millions on the team (as much as $100M depending on what reports you look at). The team has filed for bankruptcy, and Boyes wants to sell the team to Balsille because it is currently the best offer.  However, the NHL feels that Boyes does not have the authority to accept the offer, because…
Gary Bettman and the NHL – According to sources, the NHL has actually been in control of the team for some period time, possibly dating back to the fall when they loaned the franchise a lot of money. They want to help Moyes sell the team, but not to Balsille.
The City of Glendale – The city wants to keep the team in town and force them to honor the 30 year lease with Jobing.com Arena that was signed.  They are taking the team to court over this – the only way the team could get out of their lease would be through the bankruptcy process.
The Canadian Public – There is an online/grassroots movement to support Balsille's bid and bring a 7th team to Canada.  They have created the website www.makeitseven.ca, and you can also find them on Twitter and Facebook. It's too early to tell what type of impact this support could have.
There are lots of moving parts to this situation, and I have no idea how they will all play out.  This is definitely a story to watch closely!