More Sports Business Poll Results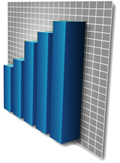 I'm sure you've all noticed that I always have a poll running on the right side of the page. If you don't already, please vote! I try to change the poll every 1-2 weeks and the results can be quite interesting. On that note, here are the results from some of the recent polls, which I will continue to post semi-regularly. Remember, the more people participate, the more valuable the results will be, so please vote!
Would you vote Alex Rodriguez into the Baseball Hall of Fame?
No (43%, 12 Votes)
Yes (39%, 11 Votes)
Not Sure (18%, 5 Votes)
Total Voters: 28
This poll went along with my "Quick Thoughts on A-Rod" post from February 10th. I was curious to see how the public thought this story could impact his legacy, specifically as it relates to his Hall of Fame chances. I felt at the time he was handling the situation surprisingly well, especially compared to how other athletes have handled reports of steroid use, so I wasn't too surprised to see that the response was almost 50/50 on his HOF chances. However, as more negative stories come out, this balance could easily shift more to "no" side.
Do you use your mobile device to follow sports?
No (37%, 14 Votes)
Yes, via the web (29%, 11 Votes)
Yes, via text and web (26%, 10 Votes)
Yes, via text messages (8%, 3 Votes)
Total Voters: 38
This poll didn't go along with any particular post. I had recently been talking with some peers about the relative importance of mobile sports content compared to other channels, and I wanted to see how many of my readers use their mobile devices in this way.  You could look at these results from two different perspectives.  Over 60% of this audience uses their mobile device to consume some form of sports content, with a pretty even balance between text messaging and web browsing, which is a nice majority.  However, even for a clearly sports-oriented audience, almost 37% still do not follow sports this way.  I'm not trying to infer that the mobile channel isn't important – in fact, if a fan does want content this way, they are probably a more engaged fan and could offer more value as a customer.  I just want to note that the penetration is still significantly lower compared to other communication options.
If you have an idea for a new poll, please use the Contact Us link at the top of the page to send me your suggestion!