Nine Innings of Networking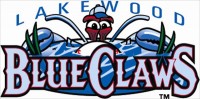 Sporting events are a great way to bring people together.  So with that in mind, the Lakewood Blueclaws, a minor league baseball team near my home in New Jersey, are running an event called "Nine Innings of Networking" on Thursday, May 28.  Buying a ticket to the event gets  you into the game, a full buffet, discounted drinks, and the chance to network with other professionals from the area at a beautiful minor league ballpark. Click on the link to view all the event details.
While this networking event isn't sports specific, I think it would be valuable for any sports professionals local to the area.  You never know what type of connections could turn into potential business partners down the road.  I know that I plan on attending, so maybe I'll see some of you there.  Also, for those Twitter users out there, the team is also holding a Tweetup the same night starting at 4:30 – click here for the details.
On a side note, I am working on adding a Sports Business Event Calendar to the site.  I will use this calendar to announce and track future networking events, or any other sports business-related events that I learn about.  If you have an event that you'd like added to the calendar, use the Contact Us link at the top of the page.