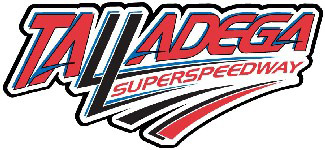 Admittedly, I do not follow NASCAR very closely, but the news of Carl Edwards' crash at Talladega this weekend and the injured fans is something that catches my attention.  As a casual fan, the idea of a big crash in the middle of a race is the type of exciting event that would actually get me to tune in or even attend a race.  However, a basic foundation of this sentiment is that the crash is contained on the track and my safety as a spectator is never a concern.  At some level, this crash changes this fundamental belief.
Historically, NASCAR has done a great job ensuring the safely of their ticket buyers, and they have been very proactive in their efforts to improve driver safety.  One specific measure has been to require restrictor plates on cars to keep speeds down on certain tracks, with the idea that this would reduce the risk of injuries from crashes.  However, some people, including Carl Edwards himself, believe that these efforts are either not enough or they are a part of the problem.  Take a look at this recent blog post from the Exhaust Fumes racing blog to learn more. 
The same level of effort needs to be directed at spectator safety.  I'm not saying they haven't shown effort in this area – after all, the design of the fences and barriers did keep the car from going into the stands (debris from the car that caused the injuries).  I'm just saying that the focus might need to be shifted enough so that the public continues to feel safe with the product.
My ethics professor always used the line "dead customers is bad for business."  It might seem like an ridiculously obvious statement, but even the idea that a customer could be at risk is just as bad.  I'm sure NASCAR is going to investigate their options on how to improve spectator safety even more, and I imagine they'll find a way to overcome the bad PR associated with this event pretty quickly.  But if another event like this happens within the next season or two, they'll find themselves headed down a very steep slope with their customers.