Grow Your Database in the Offseason
Even during the times when your team or league is in the offseason, you should continue to find ways to grow your team databases, both email and text messaging.  Here is a good example of a Seattle Seahawks email promotion that is using this weekend's NFL Draft as a way to increase membership in their text messaging club: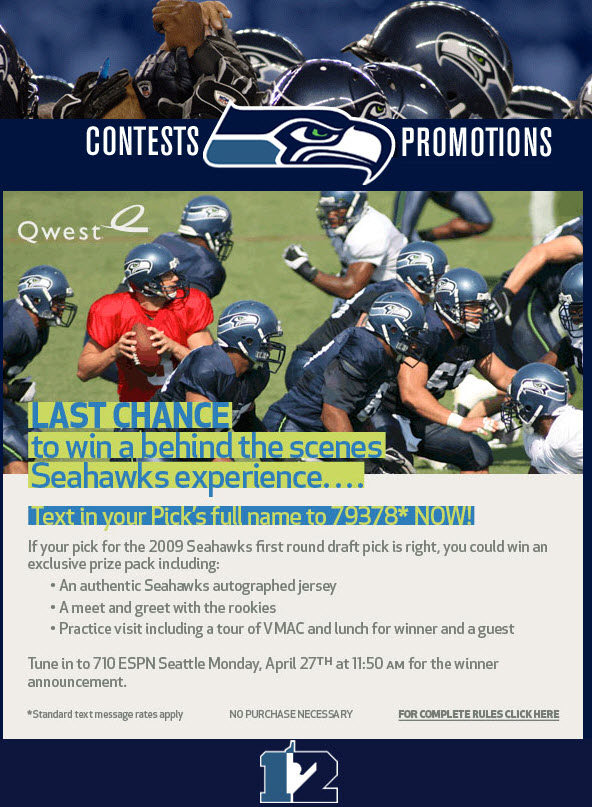 The only thing this promotion is missing is a direct call-to-action in the email itself.  I know they want the person reading the email to use their cell phone to enter, but they should still give me a way to click now and get more information about the contest (beyond just the rules), show me some of the potential draft pick names (so I spell them correctly) and see pictures of the exciting prizes.  If I click on the email to learn more about the contest, I'm more likely to actually participate.  Still, the important thing is that they are using a valuable off-season event to continue to grow their fan database.