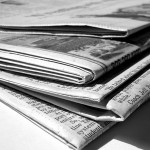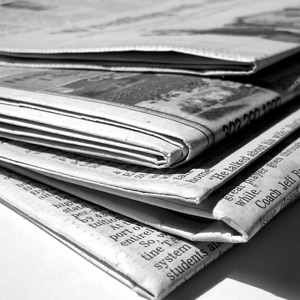 We welcome everybody to "Five for Friday" – a new weekly post that features links to five interesting sports business stories from the week. These Friday posts will be covering a wide range of sports business topics, articles, blogs and the like so that you can have easy access to valuable information. "Five for Friday" recommends other sports business writers from the week with the best content.
1. Sports Business Digest recently wrote an article covering the renewal of a sponsorship agreement between Major League Baseball Properties and Gillette. The article titled MLB and Gillette: Continuing to make sponsorship history first discussed the details of the contract extension before diving into the strategies behind the renewal for Major League Baseball. Emmett Jones wrote, "we have recently found MLB players in venues where MLB and/or the MLBPA can capitalize off of or promote the idea of a superstar player (rather than the usual team-oriented approach)." Jones is referring to the common trend used today in professional sports which markets individual super star players rather than a team or the league as a whole.
2. Howard Bloom's Sports Business News is an example of a sports industry publication site that has evolved into one of the largest and most influential on the web. Recently, he followed up an article published here titled (The Washington Natinals?) with an article of his own. It included a response from the manufacturing company responsible for misspelling the Washington Nationals' jerseys. His article answers exactly how Majestic decided to address their mistake.
3. Sports Business Radio is unlike most other websites. It takes you right to the individuals that are responsible for the business operations of their sport. Brian Berger accomplishes this by allowing his viewers to listen in to the interviews he conducts with important sports personnel. Recently, he interviewed Larry Miller, Portland Trail Blazers President on SBR and discussed issues such as the team's broadcast deals with Comcast. He also covered issues such as whether the franchise profited or struggled this year with the economic turmoil.
4. Sun-Sentinel Sports Business Blog – Yesterday marked the beginning of one of the best fan participation contests I've ever heard of: "48 Hours of Intense Heat." The contest is a two day challenge to test the dedication of Miami Heat fans by asking them to sit for two days straight outside the American Airlines Arena in Miami, enduring the sweltering heat. By doing so, they allow themselves the chance to win 1st round playoff tickets just in time for the game this Saturday night in Miami against the Atlanta Hawks! Participants don't have it too tough as they will be entertained by the Heat cheerleaders, dance squad and team mascot. This is an ingenious marketing move because people are sure to drop by to check out the contest and entertainment. This contest will also increase anticipation of what could be a crucial game three for the organization. For more information and details on this contest begin here: Win Heat playoff tickets; vote for D Wade.
5. Tinsley Won't Play for Us (ESPN/AP) – Benching Jamaal Tinsely should prove to be a smart move for the franchise. As it is, the Pacers have a tarnished reputation thanks to the 2004 brawl in Detroit, starring Ron Artest. Ever since, they have been trying to win back the respect of their fans and the league. Some people are going to feel that since Jamaal Tinsley is guaranteed his contract money over the next two years that you might as well play him. However, the President of the franchise, Larry Bird, recognizes that it is better to see Tinsely as a sunk cost and move on without him. It is more important to have standards as an organization so that fans and other organizations are willing to do business with you and associate themselves with your practices.
(Editor's note:  I want to add two more links from this week that I really liked.  The Rochester Rhinos are giving all their premium and sponsorship clients the chance to name the stadium for the season. Every $1,000 spent by a client gives then one chance in a drawing for their naming rights. This is very unique and creative approach, but will the increase in their premium and corporate sales be enough to cover what they could make from a straightforward naming rights sponsorship?  Also, make sure to check out the most recent edition of the Partnership Activation newsletter.)