More Sports Business Poll Results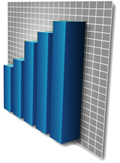 I'm sure you've all noticed that I always have a poll running on the right side of the page. If you don't already, please vote! I try to change the poll every 1-2 weeks and the results can be quite interesting. On that note, here are the results from some of the recent polls, which I will continue to post semi-regularly. Remember, the more people participate, the more valuable the results will be, so please vote!
Who is the most marketable NBA athlete playing today?
LeBron James (55%, 12 Votes)
Kobe Bryant (27%, 6 Votes)
Dwyane Wade (14%, 3 Votes)
Dwight Howard (5%, 1 Votes)
Chris Paul (0%, 0 Votes)
Total Voters: 22
This poll went along with my post on Kobe Bryant's viral videos. Kobe had received a lot of attention from these videos, so I wanted to see if he would be considered more marketable than his NBA peers. However, LeBron received the majority of the votes, which isn't very surprising.  Everyone wants to connect their brand with King James, and the NBA will continue to lean heavily on him as his career progresses as the face of the league.
Which organization will profit more financially from the Super Bowl?
Arizona Cardinals (69%, 9 Votes)
Pittsburgh Steelers (31%, 4 Votes)
Total Voters: 13
This poll went with my post called "Super Bowl Business."  I did not run this one for very long, but I wanted to get a quick view on which team people thought would benefit most from playing in the Super Bowl.  I could see both sides of this.  The Cardinals had never been there before and would get a huge spike in exposure across the country, but the Steelers have such a loyal following that making the big game could spur their fans to spend even more. The results show that the readers felt this impact would be more significant for the Cardinals.
What was your reaction to the Bruce Springsteen halftime show?
Watched the entire show and enjoyed it (43%, 10 Votes)
Flicked between Bruce and other channels (22%, 5 Votes)
Watched the entire show and did not enjoy it (17%, 4 Votes)
Did not watch at all (17%, 4 Votes)
Total Voters: 23
This poll went with my post called "More Super Bowl Stories" which was a mish-mosh of post-Super Bowl news items. I was curious to see what people thought of Bruce Springsteen's halftime show.  Over 80% of the voters watched the game and most enjoyed it.  However, 17% didn't like the show and another 17% didn't watch at all (I know my sample sizes are small).  I personally felt this was one of the best halftime shows of the past few years, but the numbers do show how challenging it is to create a halftime show that can effectively reach a diverse audience.
If you have an idea for a new poll, please let me know in the comments!