Creating Tax Day Promotions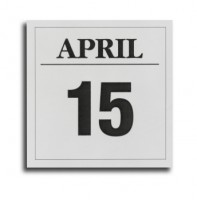 In the past, I've written about ways that league's can "own" a holiday and use it as a marketing vehicle for their sport.  On a smaller scale, teams have found ways to use different holidays that occur during the season for in-game promotions and special marketing campaigns.  Well last week, we had an unofficial holiday on April 15th – Tax Day!  While this day normally has negative connotations to it, anytime there is a major yearly event, you can find a creative way to leverage it.
I polled some of my peers to see what types of tax-related promotions they've seen, and here are some great examples:
The Phoenix Suns had a H&R Block countdown to tax day on their web page as part of a sponsorship activation package.

H&R Block sponsors the Yankees' Numbers Game, where you add or subtract two players' numbers together to equal another player's number (it is played on the big screen at the stadium). After the numbers game, they show a tax tip courtesy of H&R Block.

The Kansas City Blades of the IHL used to have a promotion in conjunction with H&R Block when they had a home game on April 15th.  Fans could make an appointment ahead of time to have their taxes done at the arena that night for free, and anyone who owed money got entered into a drawing to win a cash prize.
Clearly, H&R Block is a great company to work with, as any tax day promotions are a natural fit with sponsorship activation.  This would apply to any tax or financial services sponsor.  However, you don't need a sponsor tie-in for this to be valuable. A "Tax Day Ticket Offer" can be effective, or a special offer for customers that apply their tax rebate to a ticket package, similar to the stimulus check promotions that teams used last year. 
Even though Tax Day has passed, it's never to early to put these ideas away for next year, or for your next sponsorship pitch with H&R Block!
Thank you to Brian Gainor, Jim Loria, and Rob Scibetti for their help with this post!