More Sports Business Resources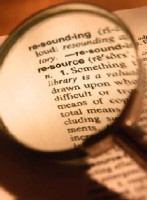 One of my goals for this blog is to be a valuable resource for my readers, providing you with valuable, informative content on the business side of sports.  There are many other sports business resources out there as well, and I wouldn't be doing my job if I wasn't sharing these other sides and project with you.  So today, I want to highlight a couple of outside websites and projects that I think you'll enjoy.
The Sports Business Exchange:  A couple of weeks back, Joshua Duboff wrote a guest blog post about this project, and now, the first official issue of The Sports Business Exchange (TSBX) has been released.  From his website, "TSBX is a forum for intellectual articles on issues and concerns in the world of sport business. These articles are written strictly by young professionals in the sports business industry who often otherwise lack a platform for writing articles on current events."  You can download the April 2009 issue here, and you can also sign up to be notified about future issues.
SportsIn140.com:  This website is entirely focused on the use of Twitter in sports.  In fact, Brendan has put a lot of time into creating a complete list of all the leagues, teams, and professional athletes that are on Twitter, as well as verifying whether these accounts are authentic and official.  He also offers regular tips on how to user Twitter, providing many good examples.
The Row Show:  The Row Show is an Internet video show created by Row27 Studios that talks about current topics in sports marketing with a special focus on media and technology.  They only have two episodes so far, but the content and video quality is excellent.  The episodes are a little on the long side (30-40 minutes each), so you might have to go through then in multiple sittings.  Even so, I think this will grow into another valuable education tool for the industry. I've included their first video below:

The Row Show 001: Twitter and Vanity Domain Names from Jonathan Dusing on Vimeo.