The Business of Sports Video Library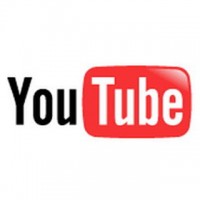 Looking for some examples of viral sports videos?  Or maybe you're trying to find some of the best sports-related commercials from the past.  Either way, there is a lot of valuable sports video content on YouTube, but its not always easy to find what you need.  I want to help with this!
I've created a YouTube channel that can be found at www.youtube.com/TheBusinessOfSports.  It is definitely a work in progress, but my goal is to aggregate the most useful sports business video content on this channel.  This will include clips of game presentations, commercials, viral videos, conferences, presentations and any other valuable content that I (or you) can find.  We already have some classic sports commercials (Mean Joe, Michael vs. Larry, Spike Lee), more modern ads (Tiger, LeBron, Wade and Chuck), recent viral successes (Ronaldinho, Kobe, Tiger) and several educational news and conference clips.
I do need your help with this though.  If you know of some videos that I should include in The Business Of Sports Video Library, either leave me a note here or you can send me a note through the YouTube channel.  Thank you for your help and happy viewing!