Using Red Bull Arena Before It Opens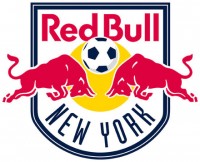 Red Bull New York has been working on building their new facility for a couple of years now.  They ended up about a year behind schedule, so instead of playing there this season, the team will play one more year in Giants Stadium before moving to Red Bull Arena in 2010.  When that day comes, the allure of the brand new, soccer-only stadium is sure to provide an excellent boost for new season ticket sales.  But what about today? 
Current season ticket holders will clearly get the first chance to lock up their seats in the new building, but is that enough to get people to commit to a 2009 season ticket?  As a customer, you have to imagine that the price of that very same season ticket is going to jump when the team moves, just like what has happened with the Giants, Jets, Yankees and Mets this year. Knowing this, Red Bull has gone one step further.
Red Bull New York has a special offer that does a great job using the new stadium in 2010 to sell season tickets.  Ticket prices for the 2010 season in Red Bull Arena will be frozen for all 2009 season ticket holders. Normally you do not see a price freeze announced this far in advance, but by doing this, they quell any fears that new ticket buyers would have about buying this year, allowing them to start using the benefits of the new facility a full season before it opens. It also helps them in their efforts to overcome the challenges of the today's tough economy without cutting their existing prices. The team might be sacrificing some amount of potential revenue, but I think this is outweighed by the security of growing the season ticket base today.