MLB Stories to Watch in 2009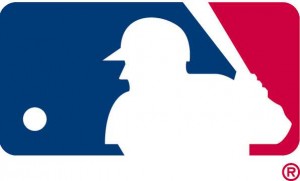 We are about 6 days away from the start of the 2009 MLB season.  Last year was a great year for Major League Baseball, with the league setting records for attendance and revenue.  But the economic landscape has changed a lot over the past few months, so I don't think anyone expects to see a new record this year.  Regardless, here are some stories that I want to watch closely this year.
MLB's use of social media: Other sports have seen a large spike in league, team and player usage of social media tools, particularly a recent Twitter craze.  MLB is traditionally very conservative and controlling regarding their digital content, which does not mesh well with the concepts behind social media.  I'd like to see MLB and MLBAM adjust their position in this area this year, but I don't know if that would actually happen.
New York stadiums: There are many things to watch here.  There's all the publicity (and revenue) that the new ballparks generate. There are still potential naming rights issues with Citi Field. There are the skyrocketing ticket prices with fewer people willing to buy tickets, both season and single-game.  And all these stories are magnified because they are in New York.
League-wide attendance: Coming off the success of last year, will people spend money to come out to the games this season? MLB is the first top-4 U.S. league to start a new season in this recession, so everyone is watching to see the impact at the gate.
High-profile contracts: This off-season featured high-priced and high-publicity contracts for C.C. Sabathia, Mark Teixeira, Ryan Howard and Manny Ramirez. Meanwhile, other teams are trying to trim payrolls, expecting a drop in revenue this year. Will these players produce enough to justify their hefty paychecks, or will the teams regret their big spends?
MLB Network: The network had the most successful launch of any sports-related network in terms of the initial number of homes carrying the channel. But the other league-backed channels have had some early struggles to gain adoption and viewers. Can the MLB Network carry the momentum from their launch over the course of the year?
Television ratings: Beyond the MLB Network, sports ratings have continued to trend downward over the past 2-3 years, and last year's World Series had some fairly low ratings, which hurts advertising revenue. Can the ratings rebound this year, on both a regional and national level?
Alex Rodriguez and steroids: We cannot forget the continuing storyline regarding performance enhancing drugs, which got even bigger with the A-Rod news this spring. Will other names from the list of 104 get released? When Rodriguez comes back from his injury, can he perform under the additional scrutiny and repair his image? MLB desperately wants this story to go away, but it keeps coming back.
This is a big year for Major League Baseball, and I'm sure there are many storylines that I've missed. What stories are you most interested in following this year?