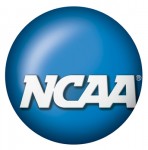 Odds are, you probably won't even see this post today as you and the rest of America is busy watching the first round of the NCAA Men's Basketball Tournament right now.  If you are reading this, I won't distract you for too long!  (Actually, if you have an extra minute, check out my post from last year about staying productive during March Madness.)
I was informed of an interesting promotion that Coke Zero is running, and I thought I'd briefly share it with you.  Coke Zero is encouraging fans to visit their "Taste the Madness" website (http://www.tastethemadness.com) and upload their craziest fan videos and pictures supporting their college team.  Here is an example from an Iowa State fan.  The best submission is going to be used as part of a Coke Zero ad that will air just before tipoff of the championship game.  This is the first time they are using fan-generated content in their direct advertising, a trend that has gotten more popular over the past two years.  I like to see creative approaches like this, where the consumers can truly engage with a brand through their passion for sports. 
OK – back to the madness – enjoy the games!