Welcome to March…Craziness?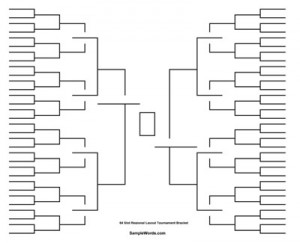 We have reached an exciting time in the sports calendar, with the NCAA tournament right around the corner.  I'd refer to it as March Madness, but the NCAA has that term trademarked, and I don't want to get in any trouble!  And actually, my post today doesn't have much to do with the actual tournament – it has to do with the opportunity that exists for any sports franchise to try and capitalize on the energy and buzz that college basketball creates this time of year. 
Here are a few ideas that your team can do to get in on the action:
Support your local college team during a game.  This doesn't need to be anything official (in fact, it might not be able to do anything officially because of NCAA regulations), but an in-game video message with current players that shows support for the local school that's playing in the big dance is a very nice touch.
Create your own type of bracket that has nothing to do with college basketball.  How about an online contest where you create a bracket that pairs up favorite players or famous events from your team's past, and you let fans vote on these "pairings" each week (timing along with the actual tournament) until you crown a champion.  You can do this in-arena, online, or even via text message, and the promotion could help grow your email or text database.
Put together a ticket package that relates to March "madness" without using the actual term.  I know some NHL teams are running a "March to the Playoffs" offer, which tries to tap into the general excitement on the season. 
If there are games going on before or after an event in your arena, put together a viewing party in the arena lounge or bar that lets fans stay to enjoy the game.  Odds are, many of your fans are going out to a bar with friends to enjoy the game anyway…why not host them at your bar?
I'm sure there are many more creative ways you can use the NCAA tournament to your advantage in marketing, sales and the fan experience.  If you have any more ideas, either your own or what you've seen other teams do, please share them in the comments!