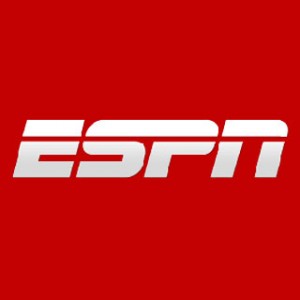 Yes, I know I've been writing a lot about Twitter lately, but in the last few weeks it has really been embraced by the mainstream sports world, and the latest entrant in the game is the worldwide leader, ESPN.  Here are some of the ways that they've starting using Twitter:
Two of their most popular shows, PTI and Around the Horn, both have their own Twitter accounts now.  You can find them at twitter.com/PTIShow and twitter.com/AroundTheHorn.  Both shows have been actively promoting their Twitter accounts, and both have thousands of followers (and growing daily).  Also, both shows are using Twitter to actively solicit questions and ideas from viewers. 
Some ESPN and ESPN-related personalities have started their own Twitter accounts, including Matthew Berry (twitter.com/TheRealTMR), Bill Plaschke (twitter.com/BillPlaschke), and Rebecca Lobo (twitter.com/rebeccalobo).  Matthew is one of their top fantasy sports columnists and he has been promoting his Twitter account through his ESPN podcast, using it to engage with his readers directly.  Bill is regular on Around the Horn, and he has been updating his account regularly; however, he doesn't reply back to followers the way that Matthew does (although he does ask for feedback, so I'm sure he is reading the fans' replies). Rebecca is a women's basketball analyst, and she's been updating her account very frequently with a lot of personal tidbits, as well as thoughts on the various games she covers.
ESPN also has a "corporate" account at twitter.com/espn.  However, this account is just updated with the latest ESPN headline articles, and doesn't interact at all with followers.
Finally, just the other day I found out about a unique initiative that ESPN Regional Television is doing with the Big 12 Conference.  They are using the Twitter account @Big12Network (twitter.com/Big12Network) to directly interact with fans all throughout the course of the Big 12 Conference tournament.  In addition Doug Bell, who is one of their on-air personalities, will be doing the same thing through his personal Twitter account (twitter.com/DougBellESPN).  I hope they have a lot of success with this plan, so that we might see similar efforts with future ESPN-broadcast events.
I think its great to see ESPN diving into Twitter and using it to engage their fans.  I know that ideally, they would prefer that everyone goes directly to ESPN.com to consume content, but the truth is that with how many alternate websites and social media outlets there are, companies need to be willing to go outside their own web-space and seek out their fans in other places. The fact that a company as large and powerful as ESPN recognizes this is a great sign.