Guest Post: Personal Success Story With Social Media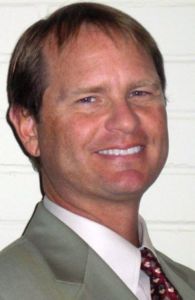 Today's post is courtesy of guest blogger Dan Beeman, Founder of Sponsorship Insights Group.
Have you wondered about the value of social media – the return on investment of time?  With all of these weird-sounding names and new medium like blogging and micro-blogging, who has time for that and who cares?
In 2008, I decided to dive into this new media world to promote my news sponsorship agency and develop a position as a thought-leader.  Mind you, I am a 44 year old technophobe.  As the same time, I am widely regarded as the most powerful voice in social media when it comes to sponsorship insights.
My story is a good one and I owe it all to LinkedIn.  Last year, I started my sponsorship consulting company under the name of "Beeman Sponsorship Consulting."  We provide sponsorship valuation, advisory and sales representation services.  A short while later, I started a LinkedIn Group for Sponsorship and Marketing professionals called Sponsorship Insights Group (SIG). 
The group membership took off with very little marketing and now stands at 3,000+.  It is the largest one for Sponsorship and Marketing professionals to network, share insights and find exclusive discounts on vendors goods and services.  My value proposition was simple to members – I would provide free quality content, a place to network and share information with others and a chance to learn more and find opportunities. 
On January 1, my New Year's resolution was to blog every day and the following for my blog has also grown quickly.  More recently, I have also built a group on Facebook which replicates the LinkedIn Group and can be found on Twitter. I quickly realized that the social media practices that I put in place generated a significant amount of recognition for Sponsorship Insights Group.   Then, I realized there was more equity associated with SIG in the marketplace than BSC.  So, I changed the name of my business to that of my group. 
I now literally get inquiries for my services Every Day from properties and agencies throughout the world – they want to join my group, tap into our knowledge and seek our services.  If you look at my profile, you'll see that LinkedIn is a tool that I use on a daily basis for business.
Time?  I'd say it was well-spent.  ROI? Absolutely!
For more information on Dan and all of his social-media related initiatives, check out the following links: