Guest Post: MLS's Two G's – Garber and Growth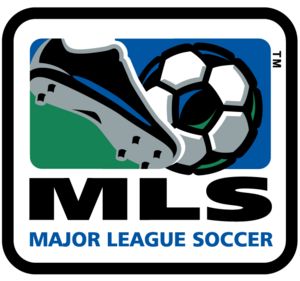 Today's post is courtesy of guest blogger Paulo da Silva, Arizona State Sports Business MBA, Class of 2009.
Major League Soccer (MLS) and its Commissioner Don Garber seem to be committed to take the world of sports by surprise. Since 2006, David Beckham's transfer to the LA Galaxy and the continuous team-expansion announcements to Seattle and Philadelphia (starting 2009 and 2010, respectively) have given the MLS a year-after-year unprecedented growth not only in retail sales, which has more than doubled from $145 million in 2006 to $300 million in 2007, but also in visibility over the South and Central American leagues worldwide, with an increasing regular season stadium attendance registered at 3.27 million people in 2007. 
Don Garber once said "We don't know how this is going to work, but I'm excited about it, very much so". However, Garber seemed to have a very good idea of how he wanted the MLS to proceed and, in order to achieve these results, they decided to implement the following five-point strategy:
Raising the level of respect and credibility given to MLS in both North America and around the world: David Beckham made the international community take notice of the league. Most importantly, even though the LA Galaxy haven't won any competitions since, Beckham's quality of play on the field has convinced the media and won him the respect of fans across the MLS. At the same time, there is an increasing acknowledgment of the talent generated in North America, as the recent sale of New York Red Bulls youth product and MLS star Jozy Altidore to Spanish club Villarreal confirmed last summer.
Get all MLS teams playing in team-owned and operated soccer-only stadiums: Garber said that by 2010, 12 of the league's 16 teams will be in soccer-specific stadiums, including Real Salt Lake's new home opening next season, New York in late 2009, Philadelphia in 2010 and new stadium projects underway in San Jose and Kansas City.
Continued growth in metrics like TV ratings, attendance and corporate support: 2008 was the first season in which every MLS game was broadcast either locally or nationally on ESPN, ABC, Univision, Fox Soccer Channel, HDNet, and in Canada on Rogers Sportsnet and CBC. These games are shown not just in North America, but also in Mexico, Central America, Europe and parts of Asia. League numbers state that TV ratings are up 20 percent from last season on ESPN, and 10 percent on Univision.
Turn North American soccer fans into MLS fans: North American soccer fans, used to watch European and Central and South American soccer, need a solid and attractive league in order to transition to MLS fans. The MLS Designated Player Rule is a step towards better quality and to a better identification with the fans' sporting culture in the US.
Continue to improve the quality of play, and come up with innovative ideas to reaching new levels of quality: The main initiative implemented by the MLS on this matter was the MLS Youth Development Rule that provided a League-wide structure for youth development and positioned the MLS as the leader of the sport that now totals nearly 18 million participants in the United States.
This plan was designed following the strong and determined leadership of Don Garber, who has been League Commissioner since 1999. As a senior vice president/managing director of National Football League International (NFL International), Garber was well aware of the needs and challenges regarding the internationalization of the American sports business's model and, throughout the years, he has been able to build a strong basis for the league to grow and think as global as the sport of soccer itself.
The outstanding measure undertaken by Garber happened in 2001 when he re-structured the MLS and led the formation of Soccer United Marketing (SUM), a company owned by MLS investors that stands as the preeminent commercial soccer entity in North America. SUM represents several prominent soccer properties, including the U.S. Soccer Federation, the CONCACAF Gold Cup and the Mexican Soccer Federation for all sponsorship, marketing and game promotion in the United States. In addition, SUM manages American tours for some of the world's most powerful soccer clubs, including Real Madrid, FC Barcelona and Chivas de Guadalajara.
Most recently, Garber was instrumental in the creation of the SuperLiga, the innovative professional tournament between MLS and Mexico's First Division club that has both helped Central American clubs and audience to change their perception of MLS soccer and improve its teams' quality of play by interacting with better teams in a consistent basis.
These outcomes were not but the result of the hard work developed by Don Garber, the MLS and its partners and the benefits from it are starting to show in an unquestionable fashion. Nonetheless, some challenges still lie ahead: Are all league partners and members up to the quality of play and business Garber wants to ultimately implement? Can the competition for the US sports fan market smother MLS's growth? Is this growth sustainable? If so, when is it going to stop? Hopefully not soon, I'd say.