Picks of the Week – Commercials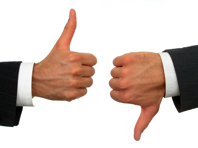 Here are my quick picks for this week, "Commercials Edition":
Baseball: The latest ESPN advertisement for the World Baseball Classic:
This isn't actually the version of the commercial I was hoping to find.  There is another one that includes Jeter, Ichiro, and Rodriguez, where Jeter says he's played for world champions, Ichiro says he's played for the WBC champions, and Rodriguez says he's played for "division winners."  The commercial seemed odd that it almost highlighted A-Rod's lack of a championship compared to the other two.  Also, with his latest controversies, the Dominican Republic's impressive roster and the fact that A-Rod played for the U.S. last year, I wonder if they could have picked a different player to be in his spot.
Golf:  The latest Nike advertisement with Tiger Woods:
The thing that impressed me with this spot is the willingness for the other golfers to openly admit they play second fiddle to Tiger now that he's back.  I think this is a very funny and creative way to announce his return, and in a way, it still does highlight the success of some of the recent winners, which actually could help them build their names more in spite of Tiger's return.  I'm sure the PGA was hoping that Tiger would last a little longer in the Accenture Match Play, but just getting him back out there was a huge lift.
Do you have a good "pick of the week?" Use the Contact Us link at the top of the page and send me your picks!