Guest Post: Miami's MLS Bid in Jeopardy?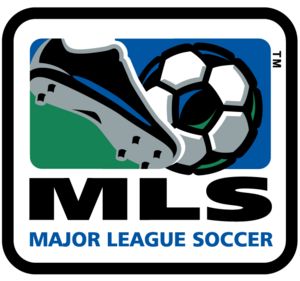 Today's post is courtesy of Jackie Adkins, a senior at the Kenan–Flagler Business School at UNC Chapel Hill.
Way back in November, I made a blog post about Miami's vie for an MLS team and basically, why it was important that they submit a legitimate bid and ultimately get a team with the backing of FC Barcelona, Spain's soccer equivalent of the New York Yankees. Well, recent reports indicate that the folks at Barcelona are reconsidering their $20 million expenditure to obtain 50% ownership in the future Miami team. Barcelona CEO John Oliver stated the complicated economic situation in the US and their desire to avoid financial risk as the main reason for re-evaluating their commitment. To put this in perspective, their top 3 players, Messi, Eto'o, and Henry, make a combined 23.4 million euro per year. Now I don't have my exchange rate machine with me, but I know that makes buying an entire team for $20 million look like pocket change.
If Barcelona does end up part owner of the club, it will be very interesting to see exactly how closely they associate Barcelona with the team and how they do it. Jerseys that looked similar to Barcelona's famous red and blue stripes are the most obvious option to do this. Another consideration is naming the stadium something similar to Camp Nou, the famous Barcelona stadium which seats over 100,000. What would REALLY be cool, and probably would be a long shot, would be to see some FC Barcelona players make guest appearances at games, whether it be as an honorary team member who just sits on the bench, doing an event with fans, etc. The point: the possibilities are endless. Conversely, Barcelona may try to distance the Barcelona name from the MLS team, at least until it proves to be a success, in hopes of not eroding its own brand image.
The willingness of a European super club to commit to help grow soccer in America by owning a portion of a team is a huge step in adding credibility to the MLS, and is an opportunity the MLS should take steps to ensure they capitalize on. Barcelona may be using some "Jedi mind tricks" to get the MLS to lower the $40 million price tag of a new franchise, softening the financial risk they will be taking on. If that's the case, the MLS should be willing to do so, maybe in exchange for some extra exhibition matches when Barcelona tours the US, which they are already scheduled to do over the next five years. Another option is the MLS could allow Barcelona to postpone its bid for a couple of years to a time where the financial uncertainty isn't quite as high. This seems a likely scenario, as the MLS has been a league which has taken small, deliberate steps so far to grow.
So, my message to the MLS: Please, please, please don't let this deal get away!
Thanks to Russell for letting me hijack his blog today! You can visit my blog, Jack and the Biz Talk, at www.jackieadkins.blogspot.com, where you can find even more sports business posts like this one!