Winning Fans With Social Media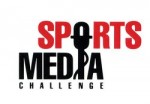 Almost all teams and sports entities are trying to figure out the social media landscape.  What tools are out there?  What are people using?  Where do we need to participate, and how do we do it?  No one has all of the answers yet, and if you're just entering this arena, it can be very overwhelming.
This is where the folks at Sports Media Challenge have stepped in to help.  They created a great resource called "Winning Fans with Social Media: A Dynamic Glossary for Tackling the Language of Social Media" (click on the link to download the PDF).  The guide reviews almost all of the common terms and concepts in social media, which can be a great help in exploring the different option available to you.  The guide has two sections, one on the basics for true novices and an intermediate section for those further along.  In addition, the guide provides "sideline tips" to go along with all of the terms and definitions.  Even if you think you know social media, you will find some useful tidbits by reading this paper.
If you have other questions about social media and sports, you can reach out to most of the Sports Media Challenge staff on Twitter (@KathleenHessert, @JakeRosen, @RyanStephens, @BrittanyLane, @mhannahp, @MatthewGarner, @LindaHutch, @JaneWeddington) or visit their website at www.SportsMediaChallenge.com.