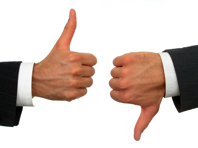 Here are my quick picks for this week (Baseball-themed edition):
Website: Sabernomics – Economic Thinking About Baseball – This is a blog run by J.C. Bradbury, the author of The Sports Economist.  He writes about many different economic-related topics in baseball, from player contracts to stadium revenues.  Bradbury is a very talented writer and offers a uniquely analytical perspective on the sport.
Book: The Yankee Years by Joe Torre and Tom Verducci – I am picking this book without having even read it yet.  This book was positioned to be one of the biggest stories of the spring, before the A-Rod/steroids story broke.  I don't know if that story will help or hurt Joe's book sales, but I'm still looking forward to sitting down with this book when I have a free minute…maybe I'll get to it by the All-Star break!
Team: Los Angeles Dodgers – I picked the Dodgers for two reasons.  They are still the top candidate to finally sign Manny Ramirez, which is a story that is just hanging over that franchise.  Also, this is the first year in decades when they will not have their spring training in Vero Beach (a.k.a Dodgertown).  They are now part of the Cactus League, playing their games at Camelback Ranch in Glendaleand sharing the facility with the Chicago White Sox (you can also follow @camelbackranch on Twitter).  This facility features the most expensive spring training ticket – $90 for their "Home Plate Club" tickets, which include free food and drinks, a premium gift , and in seat service.  I know there was some negative reaction to this package when it first came out, but the teams seem to have recognized a demand for premium inventory in the spring training market.  They still offer the $8-10 lawn seats, so they really do have something for everyone.
Do you have a good "pick of the week?" Use the Contact Us link at the top of the page and send me your picks!