It's Not HORSE, It's GEICO!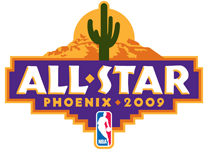 In a few days, the NBA will introduce HORSE as a new part of the All-Star Weekend festivities.  This could be a very entertaining event for fans, with the players attempting to one-up each other on their best trick shots.  The lineup of players might not be particularly impressive (Durant, Mayo, and Johnson), but I still think this new event will be very successful.
The most interesting thing from a business perspective is the sponsorship deal that goes with it.  Rather than the typical presenting sponsorship deal, the NBA has renamed the actual game after the sponsor GEICO (click here for the recent press release).  Some people might balk at this, but I think its a very creative deal by both parties.  Fans have gotten used to tuning out many sponsorship deals, but it will be impossible not to connect this new event with GEICO.  If HORSE turns into a fan favorite, then GEICO has a great platform to build a long-term NBA relationship off of and the league could get a long-term sponsorship deal in a high-value category.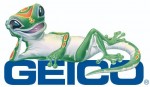 The only way I think this deal fails is if the game itself is boring and uneventful, and the NBA decides not to bring it back next year.  If that happens, part of the blame could fall back on GEICO, even if it has nothing to do with their involvement.  Both the NBA and GEICO need to go above and beyond to make this event a success.  They both have a lot of money riding on it!