Partnership Between MLB and NHL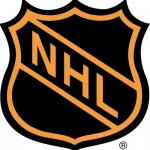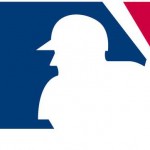 News was released today about a new partnership between the NHL and MLB.  Starting next week, fans of both leagues will now have the opportunity to purchase a combined membership to MLB.tv Premium and NHL GameCenter Live, the two streaming video products produced by each league.  The package will be available for purchase at both NHL.com and MLB.com, and will cost $139.95.  This is a very nice price for fans, considering the MLB product costs $109.95 and the NHL's "Race for the Cup" video package costs $79. 
Along with their typical selection of regular season games, both products have added to their product packages.  MLB.tv will include over 100 spring training games and the first two rounds of the World Baseball Classic, while NHL GameCenter will include select playoff games.  This deal will probably be more beneficial for the NHL in improving adoption of their GameCenter product.  MLB.tv has been around for a few years now and is more well-known by sports consumers, while this is the first year for GameCenter Live.  
"We couldn't be more excited about this tremendous opportunity to introduce our groundbreaking NHL Game Center LIVE experience to an even bigger audience," said John Collins, COO for the NHL. "MLB.com has built a great business by engaging their audience with a best-in-breed product. This partnership is all about our mutual commitment to deliver world class digital sports experiences to sports fans everywhere."
I don't know what their expectations are in terms of total sales numbers, as I'm sure there are some questions about how much crossover there is between MLB and NHL fans.  But even if the numbers are small, any increase in NHL viewership by sports fans as a whole is a very positive thing.