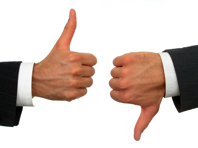 Here are my quick picks for this week:
Website: sportsmediawatch.blogspot.com – This site is a great resource for tracking ratings and media exposure for recent events. They also blog about current events in sports media, such as Costas moving to the MLB Network and Torre's tell-all book.
Book: Friday Night Lights by H. G. Bissinger– With National Signing Day this week, I was reminded of this incredible book. Bissinger spends a year following a prominent Texas high school football team, and gives insight into so many aspects of the high school football culture in Texas, from socio-economic issues and racism to the immense pressure put on these young athletes by the community. There's a good reason this book spawned a movie and a television series.
Team: Cleveland Cavaliers – Let's see, the team is undefeated at home, has the 2nd best recond in the league, and has arguably the most talented (and marketable) player in the league. Oh, they've also sold out almost every home game this year and are on pace to break team records for attendance and television ratings. Business is always easier when the on-court product is successful, and the Cavs should enjoy this at least through next season. The real story will come after the 2009-10 season. Does LeBron stay or go? Over the next 18 months, the team needs to strengthen both their internal relationship with King James and their external relationship with the fans. If he does leave town, hopefully the bond with fans will be strong enough to keep them in the seats!
Do you have a good "pick of the week?" Use the Contact Us link at the top of the page and send me your picks!