Marriage of Ticketmaster and Live Nation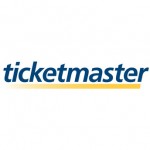 News came out yesterday (Wall Street Journal) of a potential merger between Ticketmaster and Live Nation.  This merger would have a very significant impact on the world of sports and entertainment.  Right now, Ticketmaster is the number one ticketing services provider in the world, especially with their purchase of Paciolan last year. They are also one of the top artist-management firms.  Meanwhile, Live Nation is the top concert and event promotion company in the world.  A merger of the two would create a company that can vertically manage the entire concert and event experience.  The power that this hold is tremendous, so much that this merger would need to be reviewed for potential antitrust issues.
What could some of the results of this merger be?  For one, this deal could all but force the majority of venues to switch from their current ticketing systems to Ticketmaster if they ever want to host an event with a Live Nation performer.  In turn, this means that any sports teams that play in that venue would also have to turn to Ticketmaster.  This would pose an interesting dilemma for MLB teams, which have a league-wide contract with Tickets.com for primary ticket sales and StubHub for secondary sales. Along that note, all other ticketing companies, both primary and secondary, will be facing an uphill battle to acquire or maintain their client base.  This deal could lead to other potential acquisitions, or at least attempts, by Ticketmaster/Live Nation.  Finally, with such control over event inventory and less competition, the new company could be in a position to increase ticket prices beyond their current high levels.