Super Bowl Ads – Winners and Losers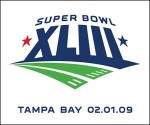 Over the years, the commercials on Super Bowl Sunday have become almost as big a story as the game itself.  After the game ends, people love to write and argue about which ones were the best and which were the worst.  So, I figured that I should get in on the conversation too!  Here are my picks for "Winners" and "Losers" in the Super Bowl advertising game, and I'm basing my decisions on more than just which were the funniest.
Winners:
Losers:
Please leave your comments and let me know which commercials you liked the best or hated the most.  You can view all of the commercials on YouTube's AdBlitz page.