Guest Post: Sports Sponsorship and the Super Bowl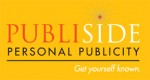 Today's post is courtesy of Gail Sideman (www.publiside.com)
"Sports sponsorship is an emotional topic prior to Super activities"
"Now in for General Motors Corporation…Audi and Hyundai… Replacing FedEx in the lineup, and just in time for Valentine's Day, Teleflora!"
While this reads like fantasy sports corporate style, these companies represent some of the roster changes in the Super Bowl ad lineup. As we approach the National Football League's title contest February 1, an estimated 100 million NBC Sports viewers will watch more than the game that will pit the Arizona Cardinals and Pittsburgh Steelers. They may also pay closer attention to the commercials than usual. Super Bowl XLII in Tampa, Fla., will be the first played since the U.S. government announced what many thought for months – that we're in a recession.
NBC's Super Bowl advertising rate card for 30 seconds of airtime was listed at $3 million, headed into this year's game, although industry experts suspect that returning customers and the faltering economy have forced that number closer to $2.8 or $2.9 million.  It's still no bargain for the average business that's looking to get itself recognized by the masses.
What remains as the Super Bowl begins its countdown to kickoff is a debate about finances that began with the 2008 college bowl season. While corporations stand on proverbial boulevards asking for handouts and are laying off personnel, are they justified in spending millions of dollars for sports sponsorships?
According to most people informally polled for this post, the answer is yes. The consensus is that these companies still have to reach out to consumers and work to attract business and dollar for dollar, sports sponsorships are the most effective ways to do that.
However, the queries and emotions grow from there. Financial management companies and automakers, just to name two frequent big event sponsors, are asking for money from the U.S. Treasury's Asset Relief Program (TARP). The 2008 college bowl season featured 34 games, many which boasted top billing as a result of big bucks sponsorships. Among them, Citigroup which presented the Rose Bowl; Capital One Financial Corporation whose company name replaced the former Citrus Bowl; Bank of America Corporation, which requested $15 billion from TARP and sponsored the 2008 Pioneer Las Vegas Bowl and Eagle Bancorp, Inc., which asked for $38.2 billion in TARP funds yet saw itself sound enough several months ago to make its resources available for a first-time bowl game in Washington, D.C.
College bowl games are evaluated annually so the 2009 lineup is yet to be announced.
Patrick Ryan Lewis of Winchester, Va., said that allocation of sports sponsorship dollars is not an easy debate. A dissenter of the government's bailout program, he said one has to look at the intent of the money provided. In hopes that it's to help companies improve and sustain their businesses, he said that enterprises have to advertise to maintain current clientele and attract new customers. On the other hand, Rep. Scott Garret (R., N.J.) said in The Wall Street Journal that he questions why banks – which reportedly aren't using federal funds as intended – need to sponsor nationally televised sporting events.
Sports sponsorships have not been immune to the economic slowdown. While it's far from creating a hardship on network partners – NBC's "lower" fees are still 5-7 percent higher than FOX Sports' 2008 numbers – sales have slowed from flood levels to trickles. For the 2008 Super Bowl, FOX sold its entire inventory by Thanksgiving 2007. Approximately 10 percent of NBC's spots for this year's game remained vacant as of this writing.
The bottom line is not always the bottom line. In events such as the Super Bowl or college bowl games, companies can reach more eyes at one time than other means of traditional advertising. Throw in a tie-in to a website promotion or produce a spot that creates word-of-mouth buzz, and the publicity alone will double or triple the investment as people talk about the spot(s) and hopefully react at the cash register for weeks to come.
As with any promotional tools, quality production typically reflects value received. If businesses that have suffered during the last year create targeted, meaningful, creative and emotionally charged spots, chances are that its consumers will react in kind.