Helping the Maddie Meli Fund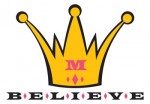 Madelyn "Maddie" Meli is the beautiful daughter of Larry and Vicki Meli (Larry is the current VP of Box Office and Customer Service for the Philadelphia 76ers).  In August, a cat scan revealed a 4cm tumor at the base of Maddie's brain, which was diagnosed as Medullablastoma, a cancerous brain tumor.
Maddie underwent brain surgery to remove the tumor. The doctors were able to get almost everything but while in surgery were also able to see additional tumors which have spread throughout Maddie's spinal column. Her treatment plan began on September 5th and consists of Chemotherapy, followed by Intense Chemotherapy, followed by a Bone Marrow transplant that will all span approximately seven months. The goal is to completely kill off the tumors and bring Maddie back to her vibrant, joyful self!
To help raise money for Maddie's medical expenses, teams have donated tickets and collectibles that are being auctioned through eBay.  100% of the money raised will be donated to the Maddie Meli Fund, which will be used towards these expenses.  All of these auctions end on Thursday morning.  Please take a look at the items below and think about bidding, or if you know someone else who would be interested, please pass the links along. 
You can also view all Maddie Meli auction items, including future listings, through this link.  If you aren't interested in these items, but still want to make a donation, you can visit her PayPal donation page here.  Thank you for your support!