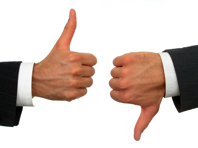 Here are my quick picks for this week:
Website:  SportsAgentBlog.com – A great sports business and law blog created by Darren Heitner and focused primarily on agent-related topics (although they also cover many general industry topics as well). Some of the latest posts have covered the Darius Miles/Blazers conflict and recent high-profile MLB signings. 
Book:  Moneyball by Michael Lewis – I realized that I jumped right to recommending "The Blind Side" without ever touching on Lewis' best sports book.  Moneyball is a must read for any baseball fan, particularly anyone who dreams of working on the personnel/operations side.  He writes in-depth about Billy Beane's unique (at the time), statistical approach to building a MLB team, and the success that his Oakland teams had by using his methods.
Team:  Arizona Cardinals – Yes, the headlines were true.  The Arizona Cardinals are indeed playing in the NFC Conference Finals tomorrow.  This is by far the most success the franchise has ever had, and their fans have responded enthusiastically by selling out the stadium in about six minutes (even though some fans quickly tried reselling their tickets).  Arizona has always been a tough market, considering how quickly their population turns over compared to other cities and regions.  Most local residents grew up elsewhere and follow teams like the Bears, Giants, and even the Eagles.  Hopefully this season is just what they need to develop a more passionate and more loyal local fan base, and the team is doing all they can to turn playoff ticket buyers into season ticket holders for next year.
Do you have a good "pick of the week?" Use the Contact Us link at the top of the page and send me your picks!