Guest Post: Staying in the Game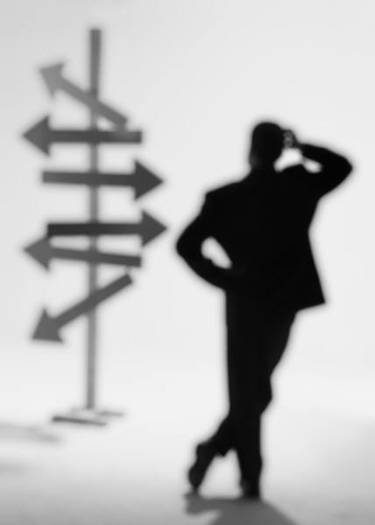 Today's post is courtesy of guest blogger Dave Fogelson:
Amidst the economic doom and gloom that's ravaged other industries and is now taking its toll on the sports industry, I keep thinking about all the people – many of them perhaps just starting their careers – who have or are about to lose their jobs.  Having realized a life-long dream to "work in sports," many are now seeing those dreams shattered.  Adding to the pressure of trying to find a way to make ends meet is the very real prospect that as the industry contracts getting back into sports will be more challenging than it was to break in.
For industry veterans, the situation and outlook aren't all that much better – and in some respects may even be worse.  We've spent all or a significant portion of our adult lives working in an industry we could be truly passionate about.   For me, it was serving as the adidas PR guy and later the Reebok PR guy.
As a PR person who loves sports, how do I top that?  While working in sports isn't as glamorous as many "civilians" may think, how do any of us top the unique experiences and working relationships this industry affords us?  People up and down the sports industry hierarchy are now on the outside wondering how they will ever get back in.
While I'm no career expert, the one piece of advice I can offer is a belief based on my own experience: you can make things a lot easier as you're looking for a new job by not confusing the passion you have for sports with the passion to want to work in sports.
You can't read an article about the sports business without reference being made to the importance of passion.  There are many things to be passionate about other than sports, but people who are into sports are THE passion experts.  We live, eat and breathe this stuff.  And while it's OK (within reason) to obsess over your favorite team, it's not healthy – and can be downright debilitating – to obsess over the perceived need of "having to" work in sports.
Even if you suddenly find yourself no longer working in the industry or finding it that much more difficult to break in, one of the unique aspects of sports is that it provides many options for people to express their passion.  You can continue to root for your teams and follow the action at the stadium, on TV, on-line or in your favorite sports bar.  You can play sports recreationally.  Get out to the range and start working on lowering that handicap.  You also have the option of demonstrating how much you really know about the "X's and O's" by volunteering to coach your kids' teams.
Think about it.  What other combination of vocation/avocation affords similar opportunities to unleash our passion?
When I was with adidas USA, Bruce Springsteen sang about "Glory Days."  "Glory Days, yeah they'll pass you by.  Glory Days, in the wink of an eye."  So, what do you do when "in the wink of an eye" your Glory Days in sports have passed you by?  When your buddies no longer live vicariously through your experiences?  When you can no longer get your family discounts on the latest "kicks" worn by the athlete endorser you just hung out with at a press conference?  When you actually have to pay to attend a game – just like everybody else?  When you're not the one standing on the sidelines wearing a credential allowing you to arrive early and stay late?
First, you accept the fact that the games will be played and the athletic footwear sold without you – at least for the time being.  The next best thing you can do is re-direct your passion and the many, highly transferable skills you acquired working in sports to something else that may be as equally important and satisfying – if not more so.  With the way things stand now, successfully marketing yourself in these difficult times and demonstrating an ability to balance your personal budget are major accomplishments qualifying you for work in many industries.  All the while, you keep your eyes and ears open for that next opportunity to work in sports.  You can come home again.
Don't get me wrong, working in sports is great, and I've been extremely fortunate to have had the opportunities that came my way.  I've worked with really terrific people.  I was on the "inside" at great events and as a PR person worked with the media on many high-profile stories.  (And the footwear and apparel discounts weren't bad either!)  But I've also worked outside sports, which enabled me to broaden my knowledge, and taught me that passion doesn't always have to be spelled s-p-o-r-t-s.
Understanding there are many ways to stay in the game opens up a world of possibilities.  You've already got the passion part nailed down.
Dave Fogelson was most recently Director of Worldwide Communications for Octagon.  He's held PR positions with adidas USA and Reebok in addition to the Miller Brewing Company and Sharp Electronics.  You can reach Dave via email at dfogelson@optimum.net.