Resale Market for Conference Finals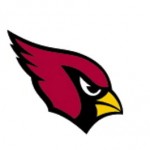 A friend of mine passed along an interesting article from AZCentral.com titled "Tickets to NFC title game pouring into resale sites."  The article talks about how this year's NFC title game between the Arizona Cardinals and Philadelphia Eagles is setting records for most ticket resales on the secondary market.  Also, because of the large supply of tickets being resold, the average price is just $320 for the NFC game and $380 for the AFC game.  This is less than half of the $710 average price from last year's Giants/Packers NFC title game.
On a positive note, at least people are buying the tickets.  The Cardinals had a difficult time selling out their inventory for their first round playoff game, while this game sold out almost immediately.  From the team's perspective, this is a positive economic indicator.  However, the fact that such a large percentage of local fans have no intent on actually attending the games shows problems with fan loyalty and a lack of perceived value (Note: according to the article, only Arizona residents were able to purchase tickets). The next thing to monitor is how long the ticket stay available on the secondary market, and if prices climb or fall as we approach this weekend's game.  That will be the strongest indicator of what the actual market demand is.