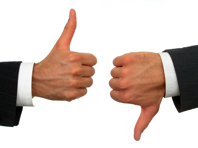 Here are my quick picks for this week:
Website: NBA All-Access (nba.com/allaccess) – The NBA is continuing to develop their direct fan-relationship initiatives.  They recognize that the league-to-fan relationship can be just as powerful as the team-to-fan equivalent. and they help develop this relationship through their NBA All-Access platform, which you can join for free.  From one location, you can manage your NBA newsletter preferences (which are also tailored to your favorite team), play fantasy games, listen to streaming audio of games, write on the Fan Voice message board, and enter league contests such as their new Sprite "They Dunk, You Decide" promotion.  It also provides a platform to promote other paid offers, such as League Pass Broadband and the NBA Store. Overall, the All-Access site is a valuable, engaging product that will help the league build quality, one-to-one relationships with their fans.
Book:  "Loose Balls: The Short, Wild Life of the ABA" by Terry Pluto – Today's pick comes from Eric Habermas, a classmate of my from Arizona State's Sports Business program.  This book covers the short history of the American Basketball Association, and it is filled with lots of humorous stories and colorful characters.  Beyond that, it also covers many of the ways that the ABA helped develop the game of basketball as well as their business battles with the established NBA.  People may not realize that a lot of the game style and business practices of the NBA were created by the ABA, so the book is very eye-opening and entertaining.
Team:  Florida Gators – This was a no-brainer choice after winning both "official" college football championships (BCS and AP).  The Florida athletic department continues to churn out championship teams, which keeps the revenue flowing.  They've created one of the more powerful college sports brands, they have a devoted fan base, and they have the most recognizable and marketable athletes in college football in Tim Tebow (presuming he stays for another season).
Do you have a good "pick of the week?" Use the Contact Us link at the top of the page and send me your picks!