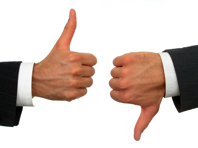 Here are my quick picks for this week:
Book:  "The Business of Sports: Cases and Text on Strategy and Management" by George Foster, Stephen Greyser and Bill Walsh – This book is great for sports management programs or people interested in exploring career paths in the industry.  The book is a collection of business cases designed to review different elements and problems within the industry, giving the reader concrete examples to review and analyze.  I am a strong believe in case-based education, so this book has a great deal of educational value.
Website:  TheSportsEconomist.com – Another excellent sports business-related blog, focusing primarily on the economics of the industry.  The blog features some recent articles on the Yankees' spending spree, the AFL, and the state of the sports economy.  Definitely one to add to your bookmarks or RSS reader.
Team:  New York Yankees – First they go on a record spending spree ($423.5 million to be exact) and then they get their luxury tax bill from MLB for another $27 million.  While everyone else seems to be limited by the economy, the Yankees are throwing money around like a kid in a candy shop.  How can they do this?  As Darren Rovell writes on his blog , other owners are getting hurt by their regular (i.e. non-baseball) business ventures, while the Yankees only care about the Yankees.  With the power of the new stadium, ticket revenues, and the YES network, the business of the New York Yankees shows no signs of slowing.
Other:  Losing – This weekend, the Detroit Lions will have the "opportunity" to go 0-16, something that has never been done in NFL history.  Normally bad teams generate poor ratings, but will more people actually tune in to watch this weekend, assuming the game is not blacked out?  Can going 0-16 actually create opportunities for the team going into next year?  Maybe they can make the best out of a pretty terrible situation.
Do you have a good "pick of the week?" Use the Contact Us link at the top of the page and send me your picks!